Travel Diaries: Athens
Christos Nikou
A cinematic view of the Greek capital
Athens is one of the most storied cities in the world. Perhaps that's unsurprising, given its rich literary history, starting with the Grecian myths and including those fathers of the humanities, Sophocles and Plato. It inspired two Nobel Prize winners: the modernist Giorgos Seferis, who moved to the city as a teenager, and the romantic poet Odysseas Elytis, who spent most of his life under the shadow of the Parthenon. It's also a favorite shooting location for filmmakers, from Greek auteurs such as Theodoros "Theo" Angelopoulos and Yorgos Lanthimos to acclaimed cinematic observers including David Cronenberg, Paul Greengrass and Park Chan-wook.
The best recent celluloid depiction of the Greek capital is to be found in native director Christos Nikou's stunning first film, Apples. Since its debut at the Venice Film Festival in 2020, the movie about a pandemic causing people to lose their memories has picked up many awards and fans, including actress Cate Blanchett, whose company Dirty Films is producing Nikou's follow-up, Fingernails.
Nikou was born in Athens in 1984 and has spent his life investigating the city's nooks and crannies. Some of the locations you'll recognize from Apples; other sites have vanished. In keeping with a director who fell in love with the idea of being a filmmaker because of a "melancholic smile," the locations that make up Nikou's Athens are bittersweet, a mix of happy times and lost loves. While he says it's "not much of a guide," these snapshots offer a cinematic depiction of an artist and his home.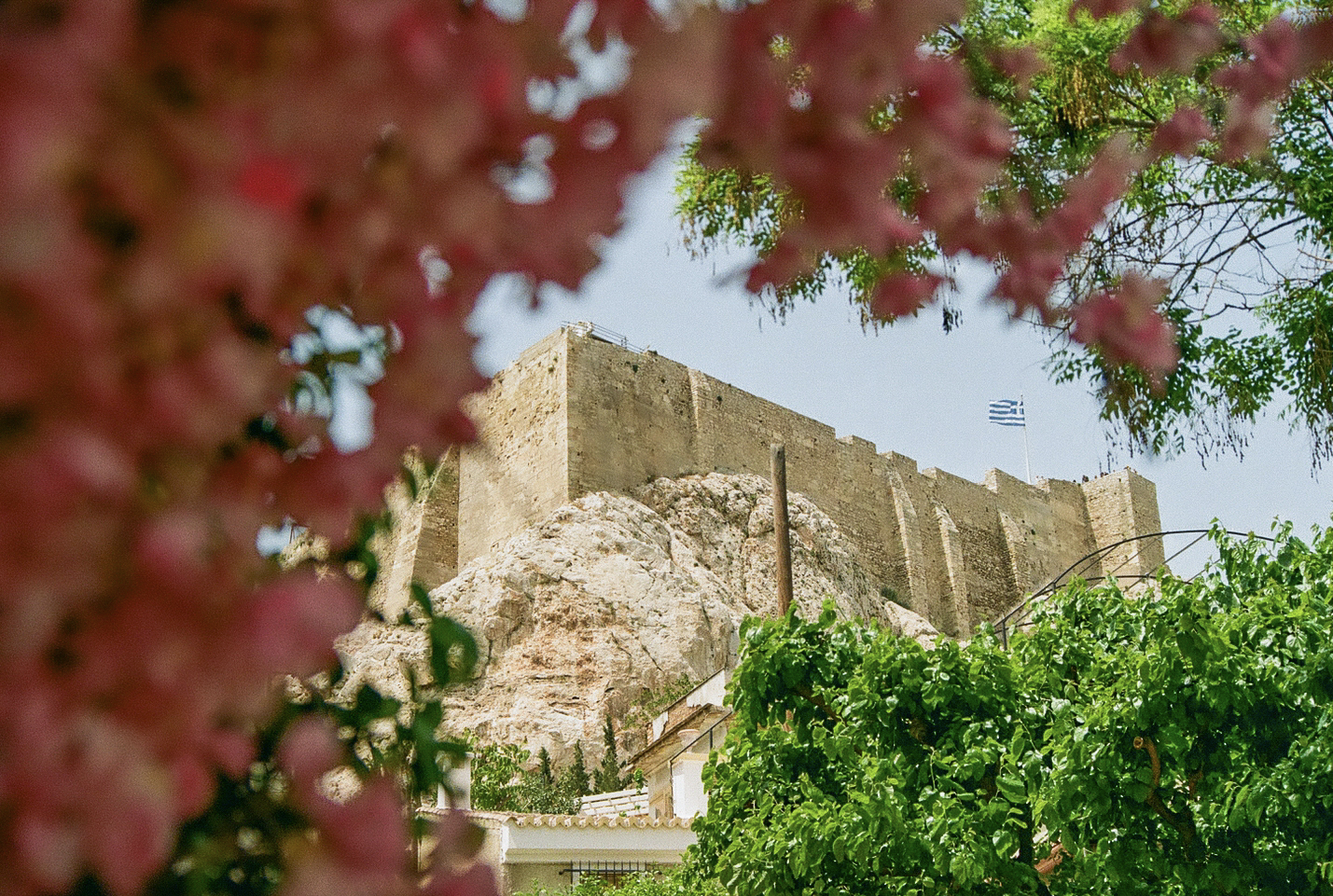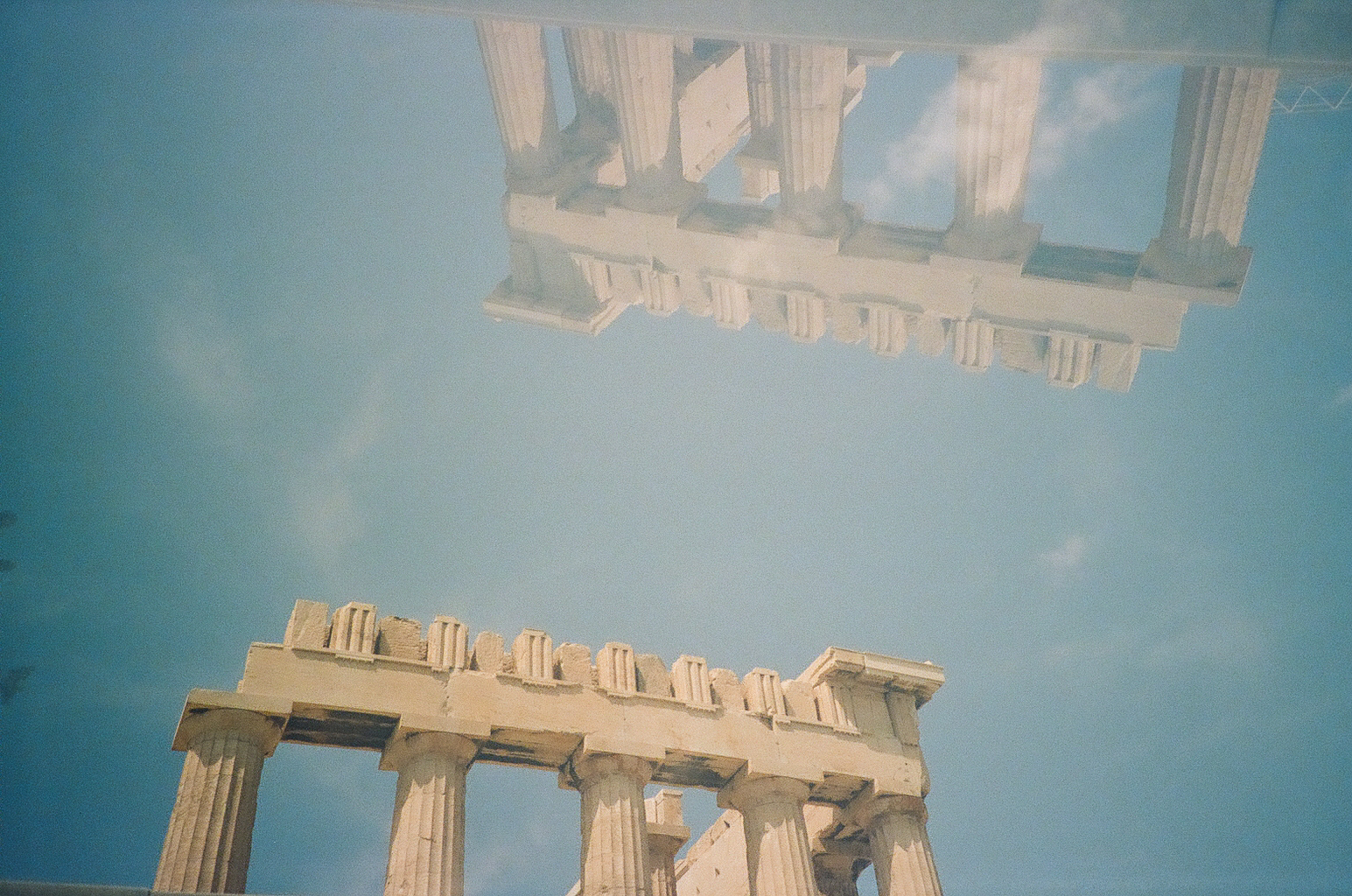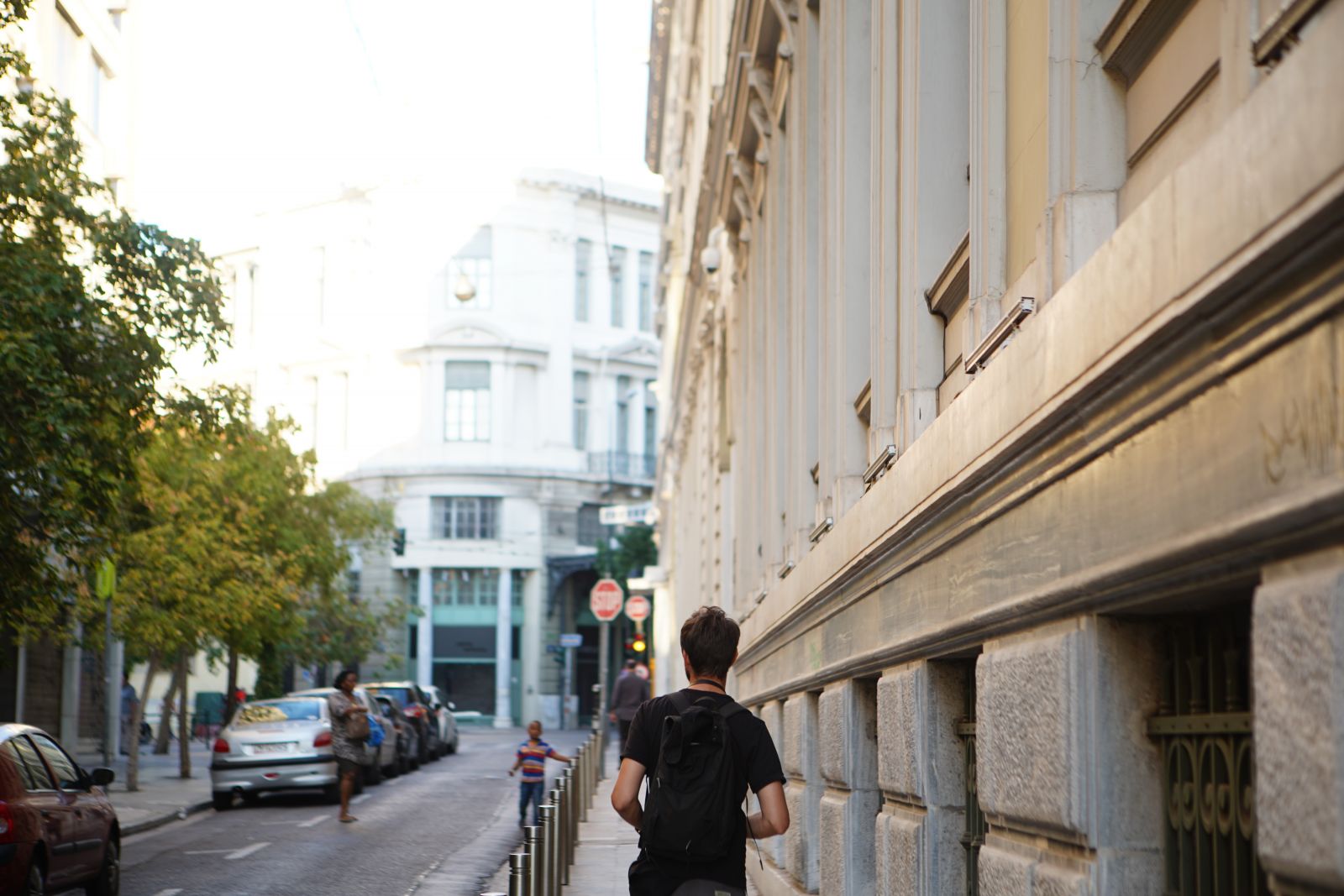 Studio 111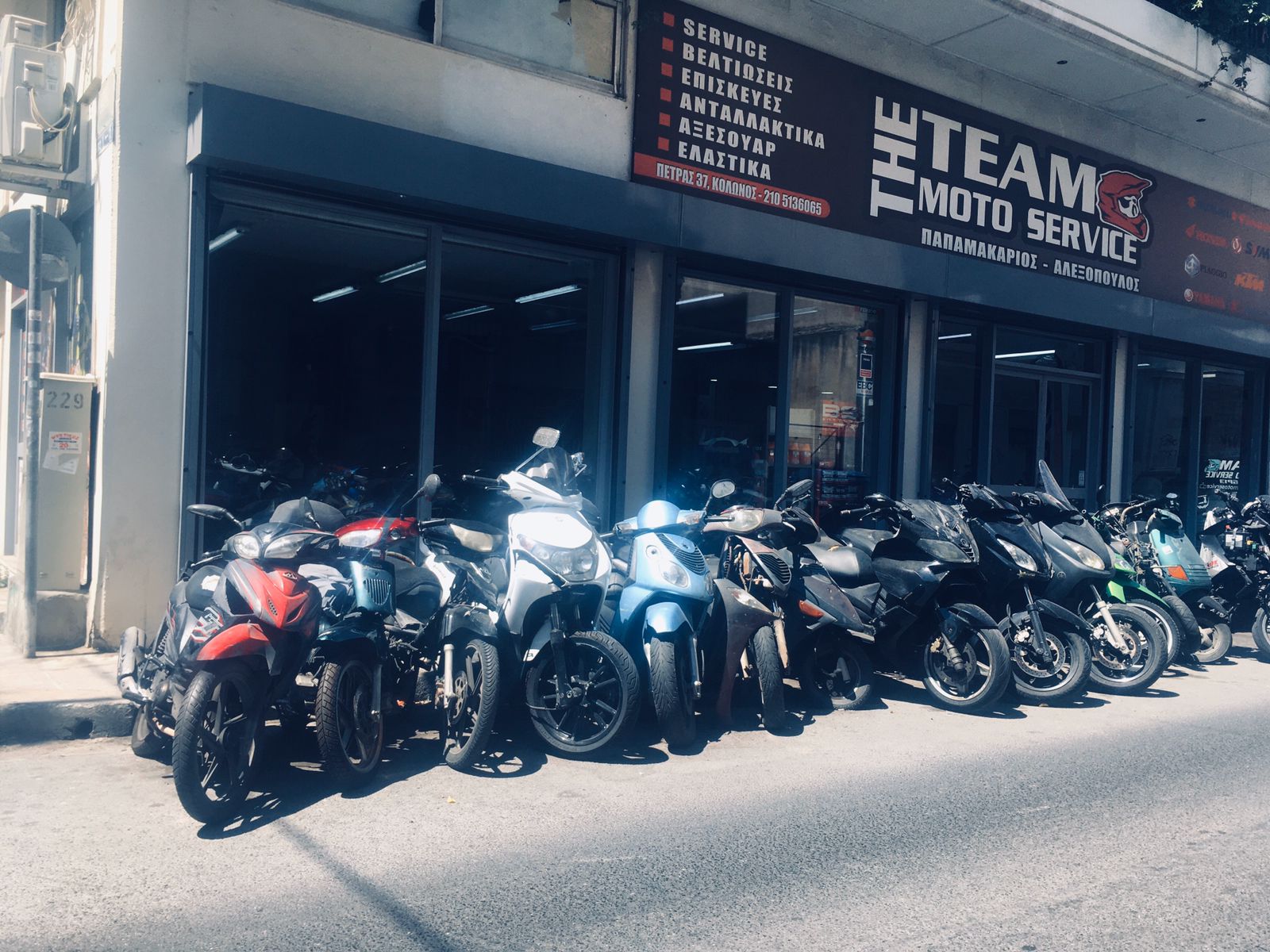 The old video store I was visiting on a daily basis was on a street called Petras—pétra means stone in English—in Kolonos, the poorest neighborhood in Athens. It's also the most historic area, which appears in ancient tragic texts long before the time of Christ. I don't know how many movies I was renting—maybe three per day between 1996 and 2006. First video cassettes and then DVDs. The place doesn't exist anymore, as all the Greek video stores have closed because of [streaming] platforms. But also because in Greece, you can download, it's not illegal. People are downloading things and, unfortunately, nobody is renting anymore. Now, it's a place that sells motorbikes. So now when I see it, it makes me think of the amazing motorcycle scene at the start of The Place Beyond the Pines, where the three bikes are riding inside a globe. I also think about the scene where Ryan Gosling is riding through the forest. Director Derek Cianfrance is perhaps the best director I've seen with motorbikes.
Petras 37, Athina 104 44, Greece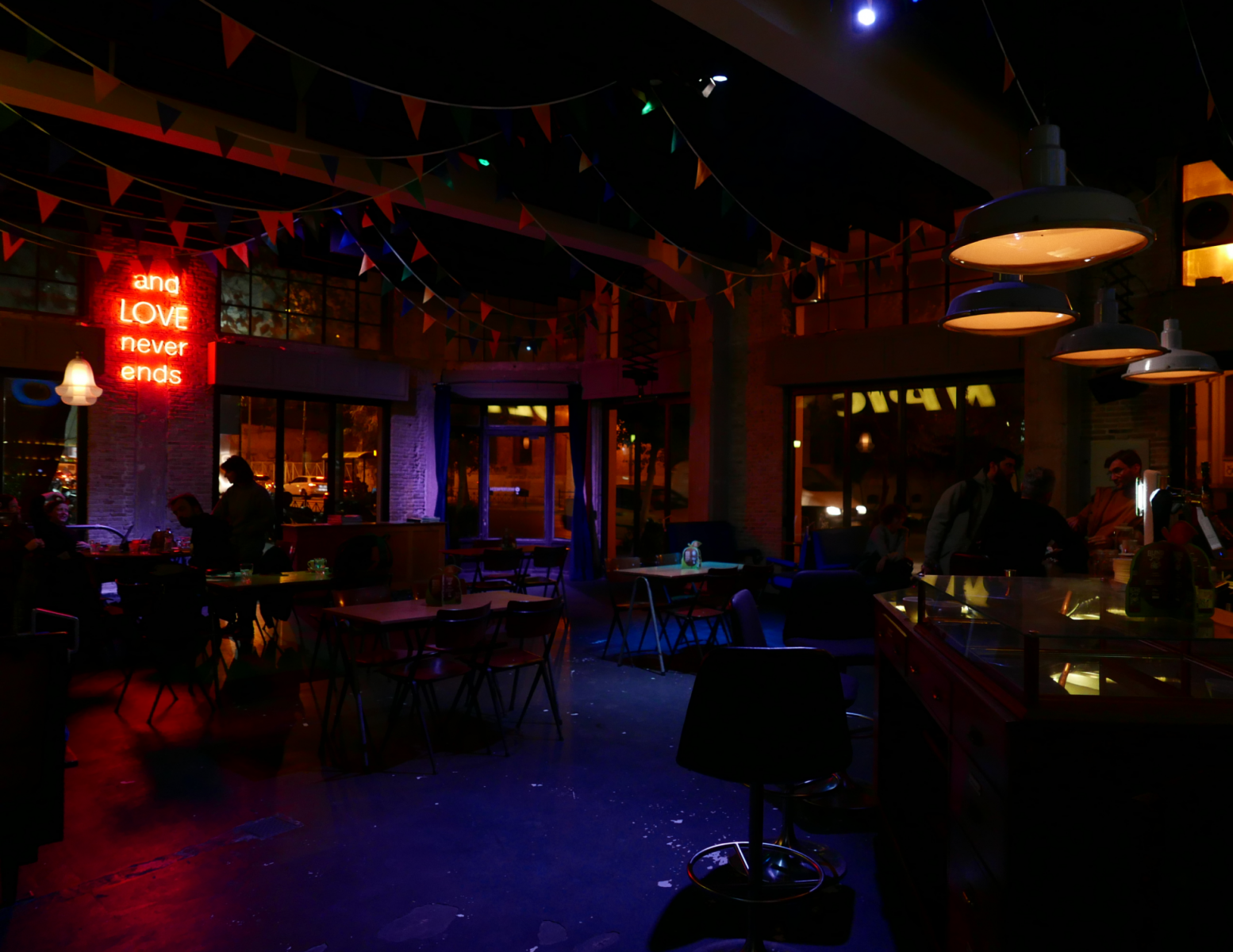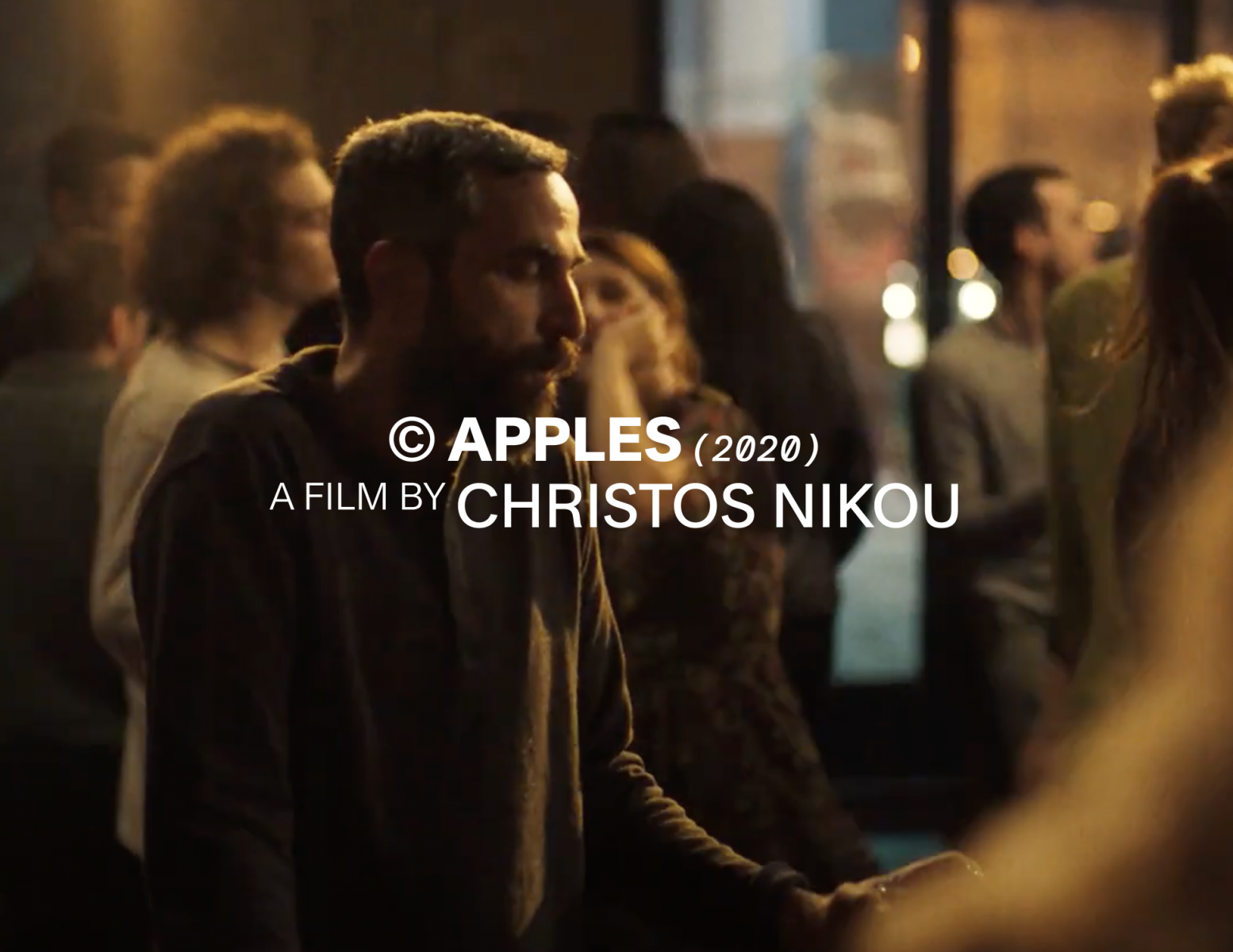 My favorite bar is where we shot the dancing scene in Apples, with the "Let's Twist Again" song. Originally we wanted to do the scene with someone moonwalking to Michael Jackson's "Billie Jean," but the licensing cost was more than the budget of the whole film. So we looked for another song with a dance routine known worldwide that matched the film's tone. We chose Bios because we were looking for a bar that looks more European, with a lot of space where we could shoot. It has a bit of a Berlin style. It has very vintage elements inside. One of them is a very big sign of Aeroflot—nobody wants to travel right now with Aeroflot [laughs]. A lot of things happen there—they do movie screenings and exhibitions. It's like an art bar. There is also a great terrace with amazing views of the Acropolis. I always go with my friends and drink gin and tonic. I prefer to drink something that doesn't look cool. Also, if you put in a lot of lemons it almost tastes like lemonade, which is good, as I don't like the taste of alcohol too much.
Pireos 84, Athina 104 35, Greece
Visit
LYCABETTUS HILL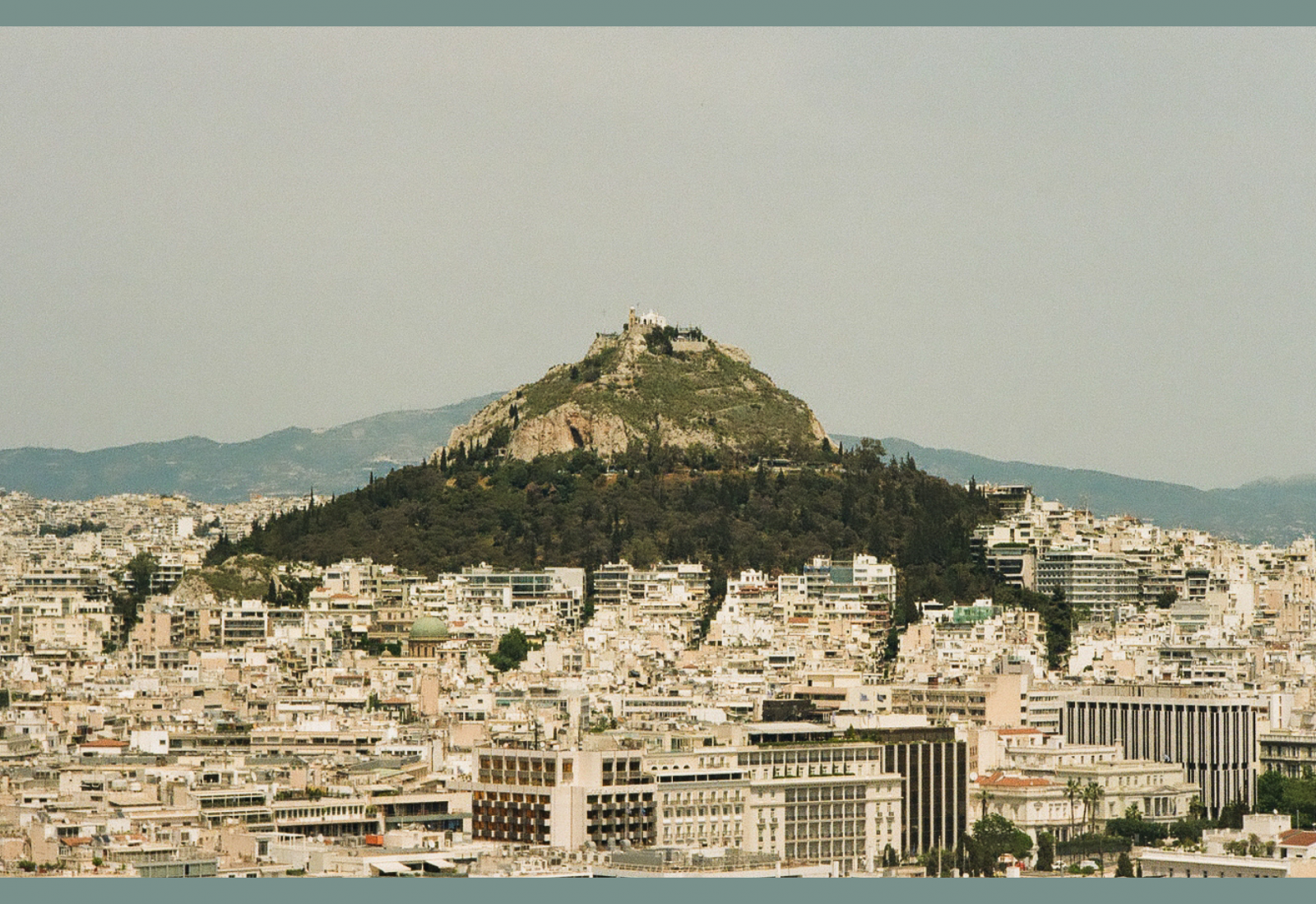 My favorite thing in the city center is to go to Lycabettus Hill and look across the city from above. I have a photo with a friend of mine, who is holding a boom from the shooting. He's a sound recordist, and it's like he's recording the sound of the city. It's a very cinematic hill. It also has an ancient theater—it's not actually ancient, but it looks like it—where they have a lot of concerts.
Likavittou, Athina 114 71, Greece
Attikon Cinema

George E. Koronaios, CC BY-SA 4.0, via Wikimedia Commons
My favorite cinema is in the city center. I was always going there when I was young. It doesn't exist anymore because during the demonstrations in Greece the rioters set fire to it. Since then, it's been closed. It's the cinema where I saw The Truman Show for the first time, when I was 14. That was the moment that I decided I wanted to be a filmmaker. It's probably the best script ever. It's an amazing prophecy about life. I love the film's tone, which I describe as a melancholic-smile tone, and how it goes from drama to comedy. I really enjoyed how they created something that looks a bit like our world, but we see it in a very allegorical way. It was when I realized that you could create cinema that was really symbolic, but at the same time grounded and warm. It made me start thinking about ideas for movies, and one or two years later, I started writing scripts.
Stadiou 19, Athina 105 61, Greece
SOUNION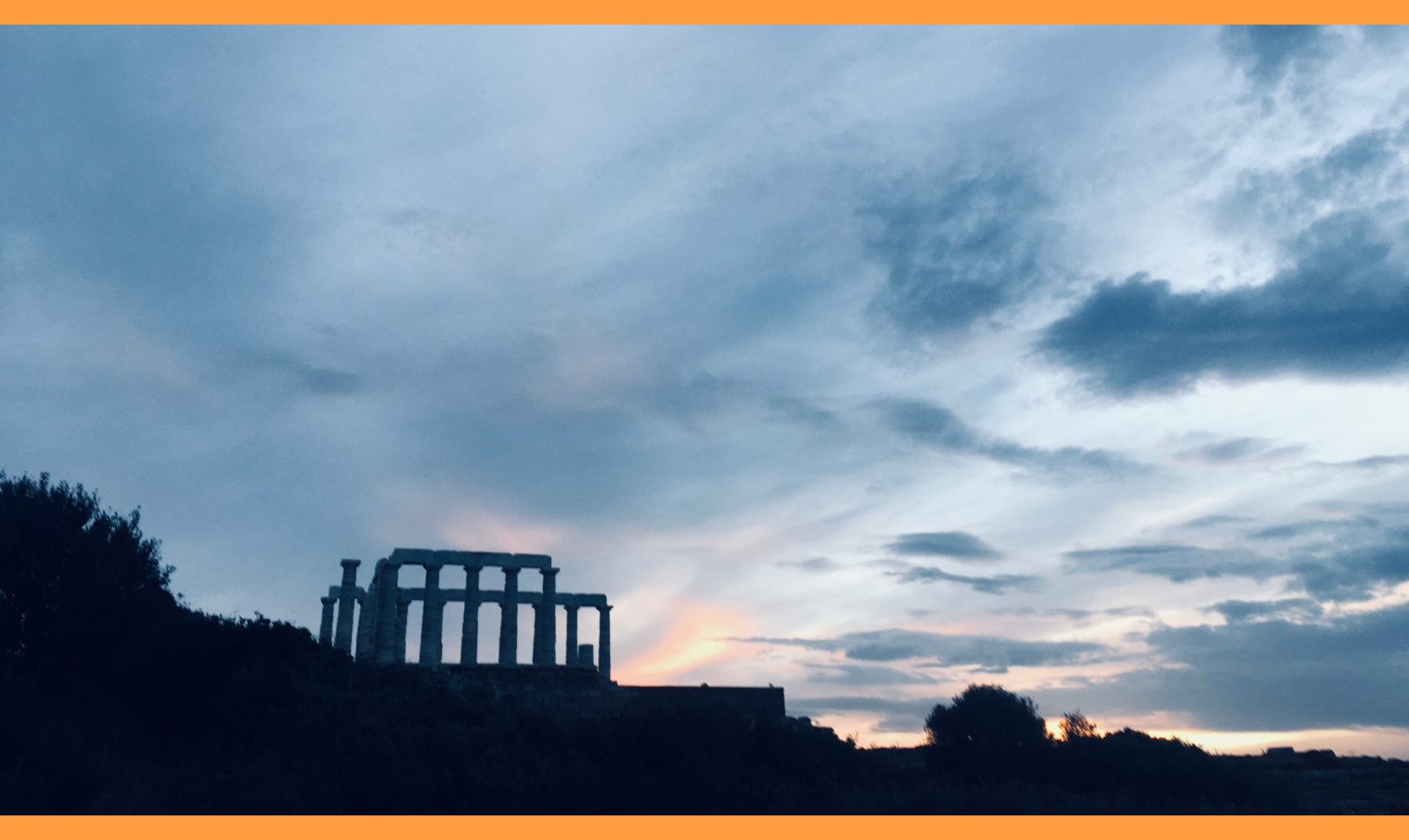 The view here looks really, really wild. It is a place where they have shot many films in the past. Theo Angelopoulos shot films there. Recently Park Chan-wook shot The Little Drummer Girl there, which was a big deal. There is the Poseidon Temple, and it's a very cinematic slice of nature. What is funny is that most visitors go up the hill for about an hour to see the temple, and they spend 20 seconds looking at the temple and 59 minutes and 40 seconds looking at the insane view. It just goes to show that nature is always better than what humans build. The temple is a bit boring. I mean, it's a temple, and you have a lot of them in Athens.
EO91, Lavreotiki 195 00, Greece
ELEFTHERIAS PARK
To be honest, I don't have a lot of things to say about this park. It's just a park that I really like. There is a lot of grass. It's the only park in Greece where you can go and sit down and have something like a picnic. We don't have enough places like that in Athens. It's not like how it is in London and other cities. It's nice because it has a little bit of a downhill slope, so a lot of people go there and skateboard. It's pretty cool and I love going there, sitting with friends and discussing life. The funny thing is that it's in the middle of the city center in front of an avenue with many cars, but it has strange acoustics, which means you don't hear the car sounds at all. There is a lot of silence.
Galatsi 111 47, Greece
BASILIS RESTAURANT
A place I love going to eat is Basilis, not in the city center, but in a unique area called Keratsini. It's located in a very small port, and behind you have very big ships. I love seafood. There, I'll eat calamari and octopus, real Greek stuff. I think it's the best place in Athens for that.
Navarchou Kountourioti 12 Keratsini 18755 Greece
Share
"Travel Diaries: Athens"